Regular price
$119.97 USD
Regular price
$139.97 USD
Sale price
$119.97 USD
Unit price
per
Sale
Sold out
Brand: Sceptre
Color: Black
Features:
Built-in Speakers: Perfectly suited to work & gaming settings, built-in speakers deliver robust & smooth audio while saving space on your desk.
99% sRGB Color Gamut: With 99% sRGB, this monitor offers a wider color gamut than most conventional monitors, giving deeper colors and defining features.
IPS Panel: The IPS (In-Plane Switching) panel cannot be beat when it comes to consistently delivering top color performance & sharp visibility from multiple viewing angles.
up to 75Hz Refresh Rate: With 75Hz refresh rate, images change faster and smoother than the standard, reducing screen tearing
Multiple Ports: Two HDMI ports and one VGA port provide up to 75HZ refresh rate, refining picture clarity in all action-packed gaming sequences and graphic design projects. Audio In and a Headphone Jack provide diverse audio options.
Binding: Personal Computers
Release Date: 06-07-2021
model number: E278W-FPT
Part Number: E278W-FPT
Details: Sceptre's E278W-FPT 27-inch 75Hz LED Full HD Monitor - Dependable and Reliable. Offering a multitude of the latest technology, Sceptre's E278W-FPT is the perfect budget-friendly candidate for those involved in creative projects. Ideal for photography, movies, and web browsing that require color accuracy and non-flickering displays. Powered by an IPS (In-Plane Switching) Panel that delivers consistent and accurate color performances, this panel provides sharp visibility from multiple angles. With an LED Display that delivers sharper contrasts between lights and darks while delivering a vast array of rich colors, a more pleasing experience with moving images comes to play. Coupled with 320 cd/m² brightness, being able to detect subtle and robust color variations is easier and comes in handy when working on creative projects with remarkably vivid colors illuminating the screen like never before. Whether you're photo-editing or gaming for long hours, 99% sRGB color gamut is there to assist you. For light entertainment or gaming usage, our 27-inch monitor also supports Adaptive Sync, providing gamers with smoother and seamless on-the-spot movement in fast-paced games. Adaptive Sync allows gameplay to reach the highest levels of performance by synchronizing the graphics card and monitor refresh rates to further eliminate tearing and stuttering, ensuring razor-sharp visibility in the midst of battle across all gaming landscapes. Up to 75Hz refresh rate assists with reducing screen tearing and ghosting, while a response time of 5ms reduces the amount of blurring while transitioning pixels, providing an advantage over your enemies as they stay precisely in focus during chaotic moments. Anti-flicker technology is also available to provide a crisper image by preventing the backlight from flickering periodically. FPS (First Person Shooter) and RTS (Real-Time Strategy), Sceptre's custom set display settings for gaming, are also available for a more enhanced experience. Blue Light Shift application is also available to reduce the emission of blue light from your monitor, enabling the ability to work, view, and play for longer hours while protecting your eyes from fatigue, irritation, and strain. Can't find the right angle? With our tiltable design, find that sweet spot that bridges clarity and comfort for your daily computer usage. Delivering robust and smooth audio, this monitor also includes built-in speakers suited for work and gaming settings, assisting with saving space on your desk. This monitor also features multiple ports connectivity with VGA , HDMI 1, & HDMI 2 delivering up to a stellar 75Hz refresh rate, providing visibility that allows you to prevail over your opponents. With an equipped VESA wall mount pattern, enjoy the option of attaching the monitor to an articulating arm or mount on the wall for your ideal setup. Worried about someone stealing your monitor? Worry not. With the security lock feature, you are now able to securely fasten your monitor in place, preventing damage or theft. So what are you waiting for? With our edgeless design, gaming and entertainment has never looked so good.
EAN: 0792343327134
Package Dimensions: 27.0 x 18.0 x 4.5 inches
Share
View full details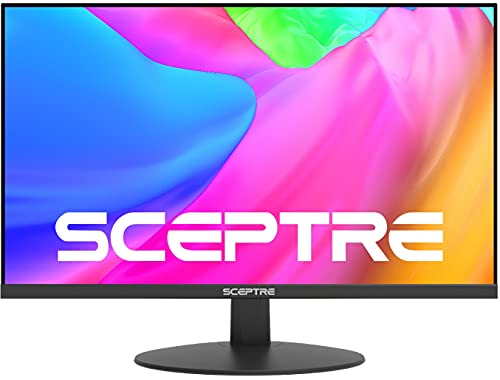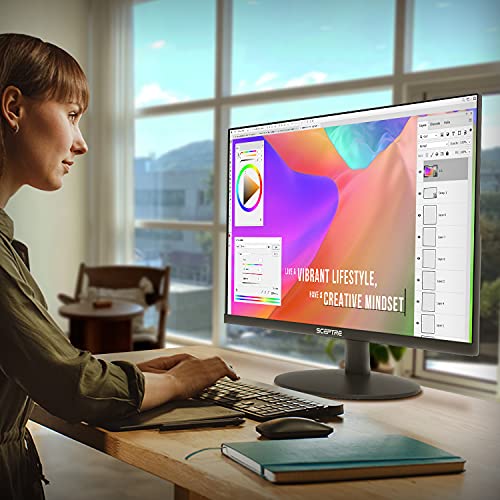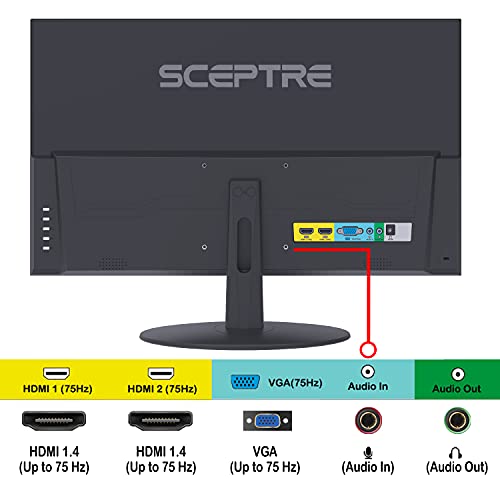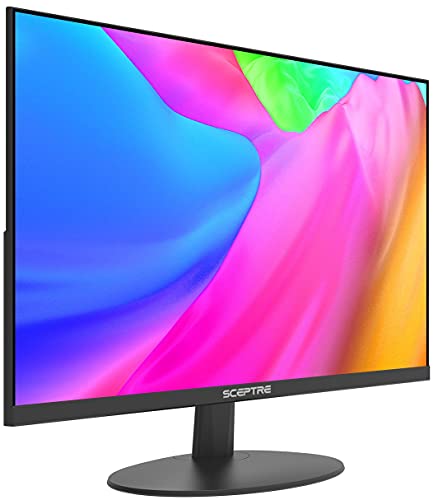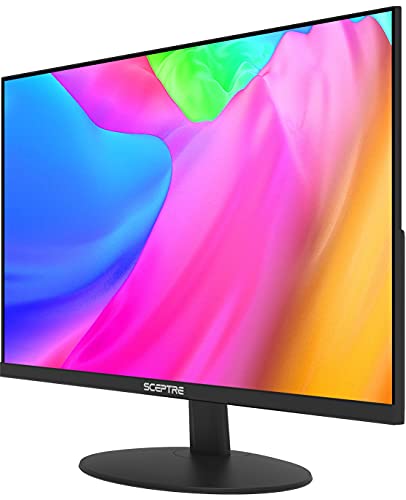 IT Support MSP is a participant in the Amazon Services LLC Associates Program, an affiliate advertising program designed to provide a means for sites to earn advertising fees by advertising and linking to store.itsupportmsp.com